What are your New Year's Resolutions?
Get healthy? Learn a new skill? Lose weight? Relax?
Tiger Crane Kung Fu can help you achieve your goals!
We accept students from 5 to 105!
$50 for the first month PLUS a free uniform! That's a $100 savings!
(new students only)
Did you know that we have a family plan?
Pay for two memberships and the WHOLE family can attend! Check us out!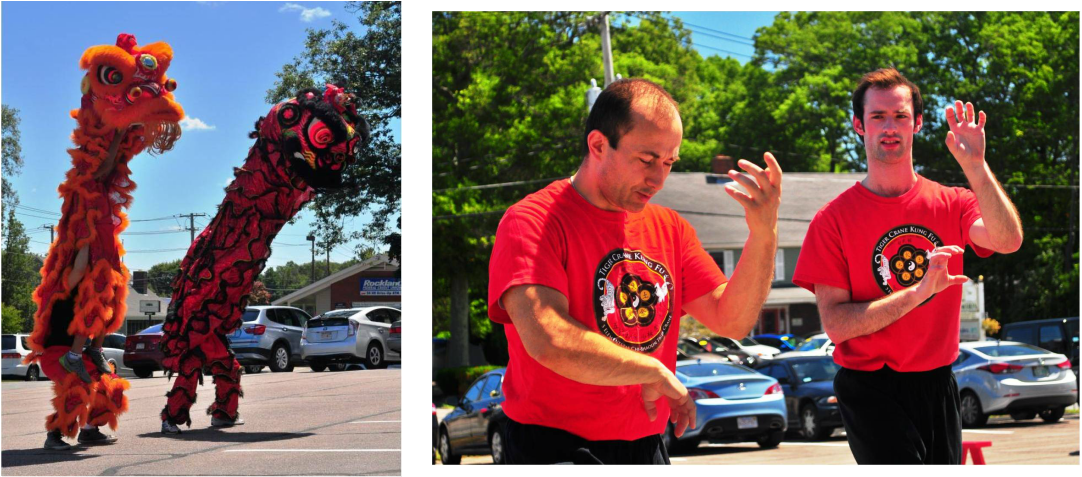 Tiger-Crane Kung Fu teaches world renowned Grandmaster Winchell P.C. Woo's style of Kung Fu. It is a system of Kung Fu based on the 5 animals and 5 elements of traditional Hung Gar. It is a complete system because it contains both hard and soft, external and internal, yang and yin.

Grandmaster Woo has used his more than 60 years of Kung Fu experience to create 5 Elements Tai Chi. He is the direct descendant from a lineage of masters from the Shaolin Temple of Southern China.

It has been said that, "Everything is Tai Chi." The major difference between 5 Elements Tai Chi and other Tai Chi styles is the combination of healthy relaxing Qi Gong (Chi Kung) with practical applications for self-defense.

Everyone benefits, regardless of age!

We are proud of our diversity. For the students who want complete immersion, we also offer Lion Dance classes and Push Hand drills.



| | |
| --- | --- |
| | Please click on button, then scroll down to learn more about Kung Fu, Tai Chi, and Lion Dance. |