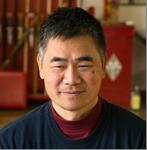 Sifu Bill Yung

In 1974, Sifu Bill started his Martial Arts training in Cleveland, OH. He studied several styles before meeting Grandmaster Woo in 1986, in Springfield, Massachusetts, where he helped establish the Ping Chiu Kung Fu Academy in 1992. Sifu has extensive experience in teaching Martial Arts. He taught classes at Springfield College, and also coached the Martial Arts team at Western New England College. In 2000, Sifu Bill relocated and opened his own school in Atlanta, GA. He moved back to New England in 2011.

Sifu Bill Yung is a 10th generation direct descendant of the Shaolin Hung Gar family. He has mastered the understanding and delivery of the most high-level skills passed through the generations. Because of his thorough mastery, Sifu is qualified to teach both internal and external styles of Kung Fu and Tai Chi, along with weapons, two-person fighting sets, and internal Qi Gong.

Sifu has been playing and teaching Tai Chi for over 30 years. In addition to here in Mansfield, he teaches Tai Chi, Kung Fu, and Lion Dancing at our schools in Boston and Lowell.

Sifu's philosophy: "The two main principles of Tai Chi is relaxation and energy movement. Doing the form will reinforce the mental and physical connection and will develop the awareness of proper alignment that is important to relaxation and energy movement. In addition, the postures have the additional benefit of self-defense applications. Lastly, it has been documented that Tai Chi exercises release endorphins which create the feeling of happiness."

"The third principle is spiritual development. Yin and Yang are complementary and exist in nature. By balancing the energy flow, we can ward off diseases and promote overall well-being. I believe in and am committed to a focus on healthy living. Please join me and let us embark on this journey together."

---
Sifu and Kung Fu brother Melvin playing push-hands. Push-hands is an exercise that develops "listening" skills where one feels / senses the energy given off by an opponent.



Deb Sukeforth -- Assistant Instructor

Starting in 1983, Deb studied Kempo Karate for seven years. After a long hiatus, in 2011 she met Sifu Bill and found that the Martial Arts was still in her blood. Grandmaster Woo took her as a student in 2011 teaching her the higher level skills that are a part of 5-Elements Tai Chi.

After only 6 months, Grandmaster Woo honored Deb with an invitation to Bai Si (Tea Ceremony induction; bowing to the teacher) and become a part of his Kung Fu family. This is one of the highest honors bestowed upon someone involved in traditional Martial Arts training.

Deb continues her training with Grandmaster Woo, with a focus on internal Qigong. A dedicated Tai Chi practitioner, she applies it to everyday life, aligning mind, body, and spirit.





---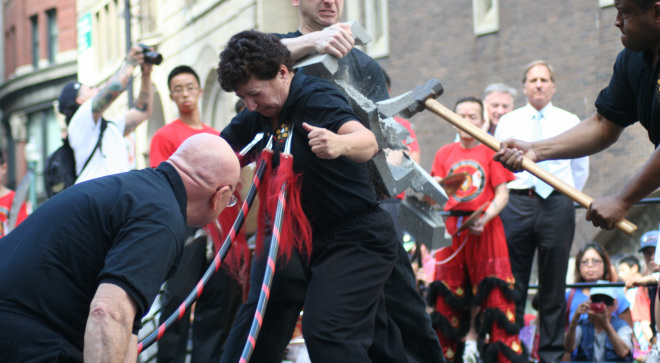 Qi Gong demonstration at August Moon Festival